Shillelagh Woods
3 - 6
2 - 5 .5
2
Choose your own piece of paradise!!
Choose your own piece of paradise. Homesites offer wooded backdrops or a more nestled in the woods feel. Only 5 homesites are available. Choose a plan and start your path to a brand new home!
Move-In Ready Homes AT SHILLELAGH WOODS
Chesapeake
9' ceilings, first and second floors
Elegant knockdown finish walls
Stylish interior doors (Choice of styles)
Brushed nickel door hardware
Interior paint - Flat on walls and ceilings, 8 colors options (choice of one). Semi-gloss on all trim and doors, bright white
Traditional oak railing
LVP Flooring in Foyer
Designer Vinyl Flooring in Laundry Room, Kitchen,
Breakfast, and all Secondary Baths
Carpet in balance of floor space
Chesapeake City School District: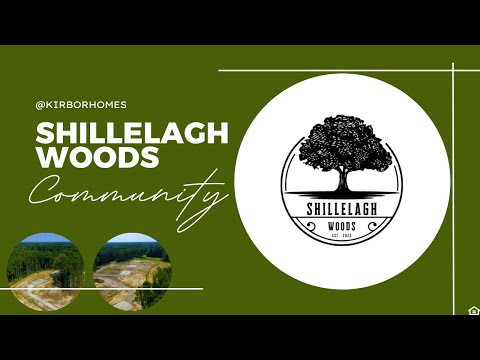 HOURS
Join the VIP List today!!
Move-In Ready Homes AT SHILLELAGH WOODS
Chesapeake