Posted:
February, 8, 2023 |
Categories:
Building a New Home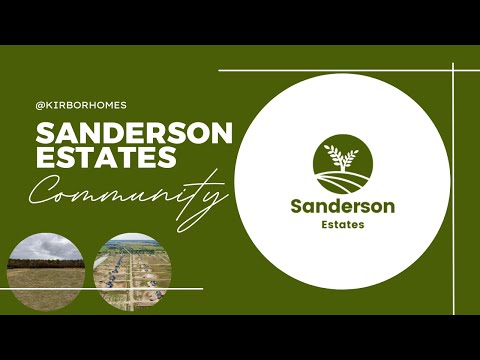 This is an areal view of our Sanderson Estates Community, located in Chesapeake, VA!!
Sanderson Estates offers 3-acre homesites in the Hickory area of Chesapeake, Virginia. Sanderson Estates is located just 2 miles from Northwest River Park! Sanderson Estates is only 10 minutes from Edinburgh Shopping!!
There are multiple home designs are available!! These homes can range from 3 - 6 bedrooms, 2 - 5.5 bathrooms, and offer 2 car-garages!
Whether you like to adventure outdoors or stay in the comfort of your home, Sanderson Estates is the community for you!!
To get more information on this community call or text (757)-287-2143!!
Below is a picture of our current site plan for the community. To see what is available, check out: https://myhome.anewgo.com/client/kirbor/community/Sanderson%20Estates/siteplan
Check out Sanderson Estates' community page: https://www.kirbor.com/new-homes/virg...
To check out all of our listings check out our website: https://www.kirbor.com/quick-move-in-...
Check out our website: www.kirborhomes.com
Check out our Instagram: https://www.instagram.com/kirborhomes/
Check out our Facebook: https://www.facebook.com/KirborHomes/
---